You're Invited to Attend a Carson City Republican Women's Club Luncheon Meeting
Mark your calendar for the third Tuesday of the month at Casino Fandango, Carson City (*exceptions apply for special events). Doors open at 11 a.m. Reservations required: $25/Members— $30/Guests. Call or Text: Lori Bagwell 775-220-3646. Verify specific meeting details on this site. Guest speakers from all walks of life address such issues as taxes, limited government, health concerns, reapportionment, education, and more. Regular Nevada Legislative recaps are shared by our Nevada State Senators, Assemblymen, and U.S. Senators and Congressmen. CCRW participates in fundraisers to support local and statewide Republican candidates. We are continually preparing for upcoming election years and believe that grassroots participation is vital to victory. For more information on upcoming meetings and events, please visit our Meeting Page. Also, watch the Republican Women Blog Page for regular updates about upcoming meetings and events.
Contact the CCRW
P.O. Box 1181, Carson City, Nevada 89702
Email address: carsonrepublicanwomen@gmail.com
Congratulations to Nevada's Republican Governor, Joe Lombardo!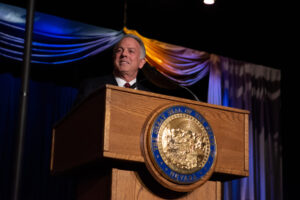 2023 Elected Government Officials
President: Joe Biden (D)
The White House
1600 Pennsylvania Ave.
NW, Washington, DC 20500
Ph: 202-456-1414
U.S. Senator: Jacky Rosen (D)
G12 Dirksen Senate Office Bldg.
Washington, DC 20510
Ph: 202-224-6244
FAX:202-228-6753 Email thru website: www.rosen.senate.gov/
U.S. Sen.: Catherine Cortez Masto (D)
204 Russell Senate Bldg.,
Washington, DC 20510
Ph: 202-224-3542
Email thru website: www.cortezmasto.senate.gov/
U.S. Congressman: Mark Amodei (R) District 2
104 Cannon House Office Building,
Washington, DC 20515
Ph: 202-225-6155
775-686-5760
Email thru website: http://amodei.house.gov
RENO: 5310 Kietzke Lane, Reno 89511 Phone: 775-686-5711
Governor: Joe Lombardo (R)
State Capitol, Ste 1
101 N. Carson Street, Carson City, NV 89701
Ph: 775-684-5670
e-mail: http://gov.state.nv.us/mailgov.htm
Lt. Governor: Kate Marshall (D)
State Capitol
101 N. Carson Street, Carson City, NV 89701 Ph: 775-684-7111
Email: ltgov@ltgov.nv.gov/
Secretary of State: Barbara Cegavske (R)
Ph: 684-5708
101 N. Carson St, #3 sosexec@sos.nv.gov
State Treasurer: Zach Conine (D) 775-684-5600
101 N. Carson St, #4 www.nevadatreasurer.gov
State Controller: Catherine Byrne (D)
775-684-5750
101 N. Carson St, #5 cbyrne@controller.state.nv.gov
State Attorney General: Aaron Ford (D)
775-684-1100
100 N. Carson St,

CLICK BELOW TO REGISTER to vote, Non-Partisans to change party, Verify registration, OR update your voting information:
https://registertovote.nv.gov/
Carson City Republican Women–Who We Are!
CCRW is a Member of the Nevada Federation of Republican Women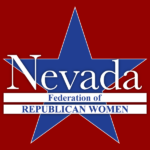 CCRW is a proud affiliate of the Nevada Federation of Republican Women and its 1,500 members in 20 affiliated clubs.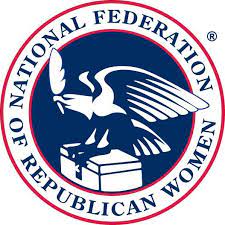 Which also makes us a part of The National Federation of Republican Women. The NFRW is organized at the local, state and regional levels:
National Federation of Republican Women Engaging, Educating & Empowering
Women since 1938
At the local level, thousands of members are active in hundreds of Republican women's clubs.

Nevada alone has 20 active Republican Women's Clubs.
Each state with at least two clubs has a state federation organization.
States are grouped into eight regions, each administered by a member of the national Executive Committee.
Check out the Trumpeter – The CCRW Monthly Newsletter
To learn the latest about what's coming up next, please check out our monthly newsletter, the Trumpeter, by visiting our Trumpeter webpage on the menu tab above. The Trumpeter features the latest happenings, photos, stories, and articles of interest, emphasizing the CCRW Club.
Editor Anita Kornoff, CCRWTrumpeter@yahoo.com.
Consider advertising in the Trumpeter. Your business card can appear for as little as $5 a month in every issue.
What a bargain! Plus, you can double the value by letting us add a link to your business website for no additional charge.
Business card space is available in our newsletter for $60 per year.

Published monthly and distributed to our members throughout the United States.
Business card and ad placed on the website with a link to your website (if desired).
For additional information on advertising, please email CCRWTrumpeter@yahoo.com.
Causes We Care About
Supporting Republican candidates for office and officeholders.
Informing members about upcoming legislative changes.
Our Caring For America Committee supports four local charities:

CASA (Court Appointed Special Advocate)
The Northern Nevada Dream Center
Paws Up for Veterans
Advocates To End Domestic Violence

CLICK BELOW TO REGISTER to vote, Non-Partisans to change party, Verify registration, OR update your voting information:
https://registertovote.nv.gov/
Total Page Visits: 9319 - Today Page Visits: 35